Vegetarian Cooking Classes
discover authentic vegetarian food in Boston
How Booking Works

Choose an Activity
Book culinary classes, mixology activities, wine tastings, team building activities, private events, and much more

Pick a Date
After choosing an activity click book now button and use our flexible calendar to select the best date and time for you. Looking for another date or time? Contact us by email or phone

Book with Fire
Booking an activity takes seconds: after a request is sent our master chefs confirm your event, and only after that your credit card is charged. We promise you will be satisfied, or we will refund 100% of your booking
Selfup Promise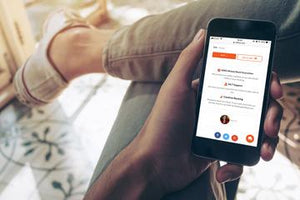 Carefree booking
Pick a culinary experience, and request to book in 2 clicks. If you want more info you can also shoot us an email at support@selfup.com and we'll get back to you within 12 hours.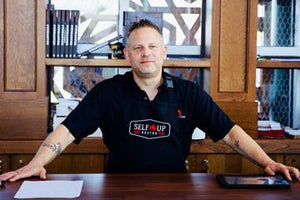 Quality of service
At Selfup we partner with star chefs whose reputation in the community is profound.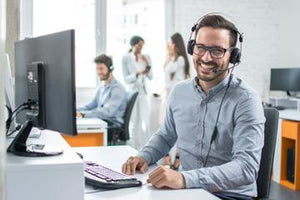 You are safe with us
100% money back guarantee. 24/7 support any time you have a question, we're here to take care of you. Just use our chat or email us at support@selfup.com
Description
Vegetarian dishes have for a long time been considered effective in preventing diseases. Vegetarians have a lower risk of getting heart disease or diabetes. Because of the plant-based nutrients in vegetarian foods, your body does not store saturated fats. Moreover, you get a high fiber content and maintain a healthy weight.
If you love vegetarian foods but don't know where to start, you're in the right place! Vegetarian cooking classes are a great way to learn how to cook nutritious meals.
When you attend a vegetarian cooking class, you will learn from the most iconic Boston chefs.
9 top skills you will learn in a vegetarian cooking class


Skill #1: Working Your Way around the Kitchen
Vegetarian cooking classes in Boston are certainly not limited. However, it's important that you find a cooking class that teaches you the basics of vegetarian cooking. Before you begin, you need to know how to use kitchen tools properly. Knife techniques, cooking terms and vegetable recipes are important elements you will need to know.
In this class, you will learn how to use the right pots, pans, knives, etc. You will understand processes like grilling, sautéing and baking. You will also learn the proper way of shredding vegetables such as julienne or cubing to make vegetable salads. In baking, you will be taught things like how to prepare dough for the bread and preheating your oven.
Safety techniques and kitchen hygiene will also be taught during these vegetarian cooking classes.
Skill #2: Knowing Your Vegetables and Recipes
Since this is a vegetarian cooking class, it only makes sense that you know the vegetables you'll be working with. Almost all vegetarian cookery schools in Boston comprehensively teach on vegetables. This is because all the protein is plant-based.
In this class you will learn how to creatively use different vegetables to creative mouthwatering dishes. The chefs will show you simple and quick ways to whip up foods from vegetable recipes. You will get to know which vegetables work well together and how to avoid mistakes such as overcooking.
Also, you will get to know how to prepare dough for pizza, bread, cake, etc. Additionally, you will discover new vegetable recipes from the chefs and learn how to cook without a recipe.
Skill #3: How to Cook with Leftovers
This is a fantastic way of adding flavor to food. Leftover foods can be revived in taste and texture when done right.
The chefs will show you how to creatively use those leftover vegetables to recreate a tasty meal.
Whether the vegetables are cooked or uncooked, you can add them to different dishes to boost the flavor. For instance, adding grilled leftover vegetables to a pizza or lasagna or pureeing them to make a delicious soup.
Skill #4: Understanding Legumes, Beans, Lentils, Peanuts, and Peas
This is a critical lesson in which you will learn the difference between legumes and beans. You will also learn how different they are from lentils. Legumes enclose seeds such as peas and green beans in their pods.
A vegetarian class on these protein-packed ingredients will teach you how to make delicious and healthy meals. Learning where and how to use a popular ingredient like peanuts will also be taught.
Skill #5: Breakfast, Lunch and Dinner Vegetable Recipes
As a vegetarian, it's important that you get adequate nutrition from all your meals. The chefs will practically train you on how to create healthy vegetarian meals for breakfast. Some of these include; banana-egg pancakes, almond oatmeal, and quinoa muffins.
For lunch, you will learn how to make some of the following dishes: lentil and quinoa salad and chickpea soup.
For vegetarian suppers, you will know how to make dishes such as vegetable fried rice and black bean soup.
Skill #6: How to Cook Gluten-Free Vegetarian Meals
Going on a gluten-free diet has immense benefits to your health. Your skin clears up, your metabolism is increased, you lose weight and reduce inflammation. As you opt for vegetarian meals, ensuring they are gluten-free will boost your overall health even more.
One of the best experiences you get through a vegetarian class is knowing how to cook gluten-free foods. Here you will know how to use gluten-free flour, grains and how to identify ingredients containing gluten. You will also learn how to substitute ingredients containing gluten and still achieve maximum flavor.
Skill #7: Preparing Vegetable Dressings, Flavorings and Sauces
A good dressing has the ability to completely alter the taste and flavor of a dish. If you are making a salad, you need to know how to make the right dressing.
The same applies to flavorings and sauces. You must know how to combine ingredients well. As well you will be shown different alternatives you can use for these dressings.
Knowing how to mix different ingredients well such as olive oil, vinegar and pepper is equally important. Not only will you learn how to make these dressings, but also how to make delicious flavorings. Preparing the sauces will help you creatively pair them with some of the most popular vegetarian foods.
Skill #8: Vegetable Desserts
At the end of a full course meal, we all look forward to a delicious dessert! This is the final touch to a fully satisfying vegetarian meal.
Desserts are meant to be sweet and memorable. In this class you will get to use different vegetables to create different desserts. For instance, you will know how to make a carrot cake with chocolate frosting or a creamy avocado lassi.
Skill #9: Food Presentation
The way you present food adds aesthetic appeal and increases desire. Our professional Boston chefs will show you the skills they use to make food presentable. Some of these include:
Choosing the right size, color and shape of the plate to serve
How to avoid overcrowding your plate
Layering food to create texture and a combination of flavors
Using wet/moist ingredients as the base of your dish
Creating shapes and patterns on the plate etc.
Sign up for a vegetarian class near you, contact us here and start making delightful meals!