How Booking Works

Choose an Activity
Book culinary classes, mixology activities, wine tastings, team building activities, private events, and much more

Pick a Date
After choosing an activity click book now button and use our flexible calendar to select the best date and time for you. Looking for another date or time? Contact us by email or phone

Book with Fire
Booking an activity takes seconds: after a request is sent our master chefs confirm your event, and only after that your credit card is charged. We promise you will be satisfied, or we will refund 100% of your booking
Selfup Promise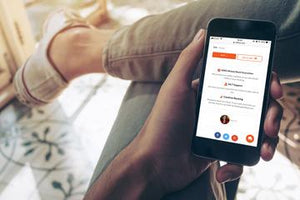 Carefree booking
Pick a culinary experience, and request to book in 2 clicks. If you want more info you can also shoot us an email at support@selfup.com and we'll get back to you within 12 hours.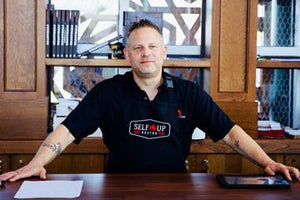 Quality of service
At Selfup we partner with star chefs whose reputation in the community is profound.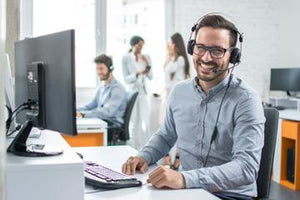 You are safe with us
100% money back guarantee. 24/7 support any time you have a question, we're here to take care of you. Just use our chat or email us at support@selfup.com
Description
Italian cuisines are popular the world over. The dishes are traditionally made with the secret ingredients passed on from one generation to another.
Italian dishes use a wide array of ingredients and versatile spices. From Italian pizza, pasta, desserts, and sauces, the dishes are a signature with many.
This is why Italian cooking classes have gained popularity in different areas including Boston. An authentic Italian cooking class practically shows you how to recreate Italian dishes using fresh ingredients.
The dishes are prepared from scratch to give you the true Italian experience. So bring your crew and come prepared to become a master of Italian cuisine!
6 Foods You Will Make in An Italian Cooking Class In Boston
The iconic Boston chefs will take you through how to prepare easy and tasty Italian dinners. Traditionally, Italian dinners have always had 5 courses. The course starts off with an "antipasto". This is a light snack before the main course which is pasta.
In this cooking class, you will learn how to make dishes like chicken cacciatore.
This is a popular Italian dinner which means "to cook in a hunter's style". The chicken is prepared in an authentic rustic way with the bone in and skin on.
Other dinners you will learn will be basil pesto, baked shrimp scampi, tortellini among others.
The tiramisu is one of the most popular dishes made in our Italian cooking classes. This authentic recipe is easy to make, delicious and packed with different flavors.
Tiramisu is an Italian recipe made of ladyfingers dipped in coffee. The ladyfingers are layered and filled with eggs, sugar and mascarpone cheese.
Whereas this dessert seems complicated to make, the chefs will show you how easy it is to prepare!
You will see how to properly whip up the eggs to attain the right consistency. Also, how to add the mascarpone cheese until you get a light and fluffy mixture. And lastly, how to assemble the tiramisu.
This is an Italian dish you definitely want to try out with friends. The Gnocchi recipe requires patience and a lot of practice to perfect. Sometimes the little mistakes can ruin the entire dish.
This recipe uses simple ingredients like potatoes, eggs, flour, and salt. The chefs will show you how to use the right choice of potatoes, number of eggs and the preparation. Gnocchi's are versatile hence the potatoes can be substituted for sweet potatoes or squash.
You will do everything from scratch. That is peeling the potatoes, bringing them to a boil and cooking only until tender. You will also learn how to rice the potatoes and combine all the ingredients to make the dough.
Learning about texture in this Italian Gnocchi class is critical. This will help you know when the dish is ready. You can also tell it's ready when it floats on top after 2-4 minutes.
These delicious dumplings can be enjoyed with a light spread of butter and fresh sage.
One of the most interesting lessons in Italian cooking classes is the ability to create ingredients from scratch!
The iconic chefs will show you how to make your own fresh pasta. Pasta is a common Italian dish so it only makes sense you learn how to make it the Italian way. This experience is best shared as a team. To make the experience more thrilling, you can have a team of two.
This will be a lesson on the dough preparation. This will also include tips and tricks that will prevent the dough from drying up. The ingredients to be used such as flour and eggs will hand selected by the chef.
The first step will be how to sieve the flour and make a well. How to break the eggs into the well, adding salt and how to mix.
The other important lesson will be on dough kneading technique. This is where most people go wrong. Either they don't knead the dough enough or the dough is too firm or too wet. So you will learn the right kneading technique, adding olive oil and allowing the dough to rest for at least 30 minutes.
Here comes the fun part: passing the pasta dough through the machine to get thin sheets. The dough might become very long as you try to achieve the right thickness.
Furthermore, you get to learn how to stretch mozzarella, make cheese tortellini and make memories while doing it!
Want to enjoy an Italian meal that is super healthy? Then the Selfup Vegetarian Italian class is definitely for you.
Not only are the meals, tasty and delicious, but they are also full of nutrition your body needs. Just because a meal is all vegan doesn't mean it has to be boring.
So expect to learn how to prepare authentic vegetarian Italian meals like manicotti, vegetable lasagna and pesto sauce.
Gluten is a protein in wheat that causes dough to stretch. Considering most Italian dishes especially pasta have gluten, most people stay away from the dishes. This may be due to low gluten-tolerance or allergies.
The good news is, Italian cooking classes in Boston have sessions to help you prepare gluten-free meals.
These classes are held over the weekend so it's a perfect plan for you and other gluten-free food lovers.
To start off, you will learn how to prepare a healthy salad with mozzarella cheese. You will then learn how to make tasty Italian meals using gluten-free pasta.
Some of these dishes include the chicken and spinach lasagna.
Learn to make authentic Italian dishes today…
Selfup is the place to be for all your Italian cuisine needs. The award-winning Boston chefs have years of experience and success preparing various Italian dishes.
Attend any of our Italian cooking classes and get an unforgettable cooking experience!  Tag your buddies or partner along.
To learn more about our Italian classes and enroll in the next class, click here.