hello
Asian Cooking Classes
discover authentic Asian food in Boston
How Booking Works

Choose an Activity
Book culinary classes, mixology activities, wine tastings, team building activities, private events, and much more

Pick a Date
After choosing an activity click book now button and use our flexible calendar to select the best date and time for you. Looking for another date or time? Contact us by email or phone

Book with Fire
Booking an activity takes seconds: after a request is sent our master chefs confirm your event, and only after that your credit card is charged. We promise you will be satisfied, or we will refund 100% of your booking
Selfup Promise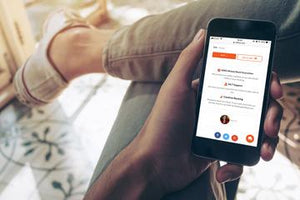 Carefree booking
Pick a culinary experience, and request to book in 2 clicks. If you want more info you can also shoot us an email at support@selfup.com and we'll get back to you within 12 hours.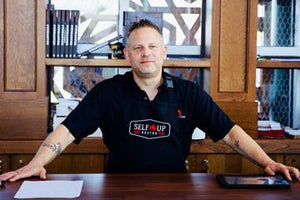 Quality of service
At Selfup we partner with star chefs whose reputation in the community is profound.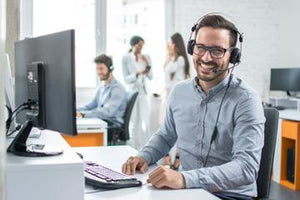 You are safe with us
100% money back guarantee. 24/7 support any time you have a question, we're here to take care of you. Just use our chat or email us at support@selfup.com
Description
What makes Asian cuisines so popular?
Mostly because they are considered low-fat and healthy. Asian foods have been linked to long life and disease prevention.
Also, these foods are nutritionally balanced with fiber, minerals, and vitamins. They are also packed with numerous anti-oxidants.
The cooking techniques used in preparing Asian foods are also health conscious. Asian food uses the steaming method in a lot of dishes. The main courses are accompanied by a wide array of healthy vegetables.
Some of the best Asian cooking classes in Boston ensure that they adhere to these same principles. Food is authentic to Asian countries like China, Japan, Vietnam, Thailand, and the Philippines. It prepared in a healthy yet delicious low-calorie way to ensure you enjoy the full taste of Asia!
Here are 6 mouthwatering dishes you will make in an Asian Cooking Class…
Dish #1:       Vietnamese Shrimp Spring Rolls
The beauty of good Asian cooking classes is the ability to create healthy meals in a really delicious way! Just because the meals are low-fat doesn't mean they have to be tasteless.
The award-winning Master Chefs will show you how to recreate dishes from all 0ver Asia.  They have traveled all over Asia picking up skills, ingredients, and exemplary cooking techniques. One of the dishes you will prepare is the Vietnamese shrimp spring rolls. These are a much healthier option to the normal deep fried rolls.
During the selfup class, you will learn the techniques and shortcuts in preparing this delicious cuisine. To make the experience more interesting, you can do it as a group. This is a great team building cooking class and a great social experience.
You will begin by understanding how all the different ingredients are combined. These include items like the fish sauce, chopped peanuts and how to de-shell and cut the shrimp.
Later you will practically get to dip the rolls into the boiling water and learn how to fold the wrappers.
The last stage is the preparation of the dipping sauce.
The Vietnamese shrimp spring rolls are one of the most popular culinary Asian cooking class. This is because it is not only authentic but healthy, easy to make and has a tone of flavor.
Dish #2:       Homemade Dumplings
Dumplings are a popular takeout. Why? They are delicious, healthy and juicy!
Selfup Asian cooking classes in Boston understand the need to remain authentic to this dish. This is why the Asian master chefs will use their vast years of experience to help you make the best homemade dumplings.
From how to construct the skin, building the fillings, learning and applying the folding techniques, you are in for a treat!
You also get a chance to make a variety of dumplings from the master chefs. These include; signature pork dumplings and chicken dumplings.
If you are vegan, you will get to learn how to make delicious vegetarian dumplings with green skin made with parsley flour.
Dish #3:       Thai Green Chicken Curry
The first time I tasted this curry, I knew I had to learn the process behind it. There was a burst of flavor and texture in every mouthful.
And if you are looking for a similar experience, learning how to make the Thai green chicken curry is a must do in any Asian food cooking class you ever attend!
No more takeaways because during this class you will learn how to prepare this dish like a master chef.
The chefs will show you how to prepare the curry from scratch using only the freshest ingredients. You will learn the tricks and techniques of making your curry spicy, delicious and memorable as well as the plate.
Dish #4:       Gluten Free Coconut Pandan Jelly
For a more fulfilling quality of life, more people are looking to consume gluten-free foods.
You might also be intolerant or allergic to gluten.
Luckily, our chefs have mastered how to prepare gluten-free Asian cuisines to ensure your health is intact.
The Coconut Pandan Jelly is a popular food choice in a number of Asian cooking classes in Boston. This is because of its rich Asian heritage, ease of preparation and zero gluten.
In our refined cook culinary series, the chefs will show you how to create this dish using some of the best Asian ingredients. You will techniques and shortcuts to preparing this dish and how to plate like a pro!
Dish #5:       Pad Thai
The best thing about cooking Asian food classes is the ability to create everything from scratch. And the Pad Thai is no exception. This is a delicious meal that can be prepared in under 30 minutes.
You will use fresh ingredients shrimp, peanuts, rice noodles, and bean sprouts.
The chefs will personally show you the tricks they use to prepare a pad Thai that meets professionals' standards. It will taste like or better than what you get at your favorite Thai restaurant.
So learn how to make the best Pad Thai today! Bring some friends along and have fun creating this spectacular dish together.
Dish #6:       Chinese Five-Spice Pan-fried Pork tenderloin Medallions
Sounds complicated? Not at all. This Asian cuisine involves a lot of technique and skill to perfect.
However, once you get the rhythm of making the medallions from the master chefs, you will start preparing it with ease.
This healthy gourmet course is a favorite is our selfup Asian cooking classes. The chefs will show you the techniques they use to prepare and show you how to recreate the authentic flavors.
These techniques are borrowed from China using specific ingredients and preparation methods to remain true to the culture of the food.
Have a Taste of Asia…
These 6 dishes only represent half of what you will learn in the selfup Asian food cooking classes.
You will also get to make other Asian foods like Sautéed Shanghai petite bok choy and Thai Organic Chicken and Shrimp Lemongrass Coconut Soup.
So attend Asian cooking classes and get an unforgettable cooking experience!
You will also get interesting cooking classes' private events offered by iconic Boston chefs.