Couples Cooking Classes
Discover the best couples cooking classes in Boston
A couple that cooks together stays together! No more routine movie nights because you can now bond over a meal! With our private chefs on board to help through each step of the way, you are guaranteed to take your relationship to the next level. Selfup cooking class for couples in Boston will show you how to prepare ingredients from scratch. You will learn how to transform ordinary dishes into delicious meals as you learn new recipes and techniques from our master chefs. Book your fun date night now!
How Booking Works

Choose an Activity
Book culinary classes, mixology activities, wine tastings, team building activities, private events, and much more

Pick a Date
After choosing an activity click book now button and use our flexible calendar to select the best date and time for you. Looking for another date or time? Contact us by email or phone

Book with Fire
Booking an activity takes seconds: after a request is sent our master chefs confirm your event, and only after that your credit card is charged. We promise you will be satisfied, or we will refund 100% of your booking
Selfup Promise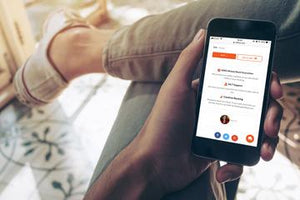 Carefree booking
Pick a culinary experience, and request to book in 2 clicks. If you want more info you can also shoot us an email at support@selfup.com and we'll get back to you within 12 hours.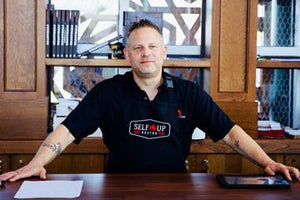 Quality of service
At Selfup we partner with star chefs whose reputation in the community is profound.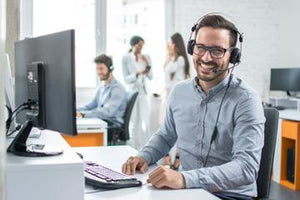 You are safe with us
100% money back guarantee. 24/7 support any time you have a question, we're here to take care of you. Just use our chat or email us at support@selfup.com
Description
When was the last time you and your significant other went out on date night?
And if you go often, have you become bored with doing the same routine activities?
It's time to spice things up by attending cooking classes for date night. As a couple, you will get to challenge one another as you try new recipes.
These couples cooking classes have countless benefits with the most significant being an increased bond in your relationship.
Why should you and your partner attend a cooking class for couples? For these 7 reasons:
Improved Communication Skills
It's true that communication is one of the factors that determine a successful relationship.
Communication is the ability to convey a message, your feelings, emotions and expectations in a clear and logical way. It's all about how you and your partner share, receive and interpret information.
Now imagine not being able to express yourself and when you do you are misunderstood. Frustration kicks in and the relationship starts falling apart.
This is why you need to take a couples cooking class. You will learn how to cook together while communicating clearly and intentionally. You will get to agree on a shopping list, ingredients and tools to use.
You will also communicate how to formulate the recipes, prep ingredients, cook and finally present and share the meal together.
Date night couples cooking classes in Boston are specially designed to help a couple communicate effectively.
They touch on helping you and your partner avoid miscommunication and arguments as a means of achieving one goal. And the goal is to learn, cook and eat together!
This ultimately spills over to other areas of life such as work and social settings.
Learning New Things About Your Partner
You might think you know everything about your partner only to discover something new about them.
Many couples have discovered hidden secrets and talents about their partners through couples cooking classes.
You discover childhood experiences that affect their outlook on life or skills they have been sitting on.
You get to know why sometimes they behave a certain way or why you are so similar or direct opposites.
As you prepare a meal together, the bonding experience intensifies because you relate the meals to life encounters. You might discover things like unknown allergies and each other's best and worst dishes.
So if you want to know a thing or two about each other, next time take cooking classes for date night! You might be pleasantly surprised.
Better Health Choices
No more takeouts and junk food!
Since your health matters and affects your performance, couples date night cooking classes will help you make healthy choices.
Learning how to make healthy yet delicious meals is part of the package. As a couple, you are going to start reorganizing your fridge, create a meal plan and start watching your calorie intake.
Making sustainable lifelong healthy eating is one of the best ways to grow as a couple.
Making Memories Together
Life is a canvas of memories. Whether you chose to make good or bad memories is your choice. But I would advise you to make good and long lasting memories by taking a cooking class for couples.
When you look back on how your relationship has evolved, you want to remember where you began.
You want to make reference to that time you were cooking pasta and together learned how to stretch the dough. Or that time you put cookies to bake and you didn't turn on the oven!
It's all about remembering the funny mistakes you made and reminiscing on the wins you had.
And what better way to create such memories than to cook and goof together?
It's All About Teamwork
Relationships are about two or more people working together as a team and not individuals.
If you feel like you carry all the weight in your relationship, a date night cooking class in Boston is a must for you!
Knowing how to delegate duties to accomplish a task is a skill needed in any kitchen.
During the class, you will learn how to work together to complete full course meals.
Using each other's strengths, you will prepare, cook and present the meals you make as a team.
In this couples cooking class, helping each other when stuck is crucial. Therefore, learning how to help your partner when they mess up is essential for building a strong relationship.
Overcoming Life Challenges
It's not just about learning how to cook. Couples date night cooking classes in Boston are designed to help you overcome challenges.
You learn by creativity; how to substitute ingredients, simple cooking techniques and kitchen hacks.
It's about getting to learn shortcuts that will help you as a couple overcome challenges in the kitchen and beyond. From learning how to make the best out of any meal with few ingredients or spicing up a boring meal, these cooking classes are very practical.
Developing Life Skills
Learning how to cook as a couple builds lifelong valuable skills. As you prepare dishes, you learn how to be patient with one another. This is especially in cases where your partner is struggling with certain tasks that require a skill.
You learn how to tolerate and comprise knowing that each of you has their own strengths and weaknesses.
A cooking class for couples will enable you as a pair to develop resilience. You could be making a dish and even though you try your best, you keep failing. Eventually, you learn how not to give but keep pushing on until you make a perfect dish.
These life skills spill over to other areas of your life such as work, family, and friends.
To book your date night cooking class in Boston, click here.