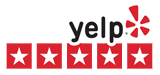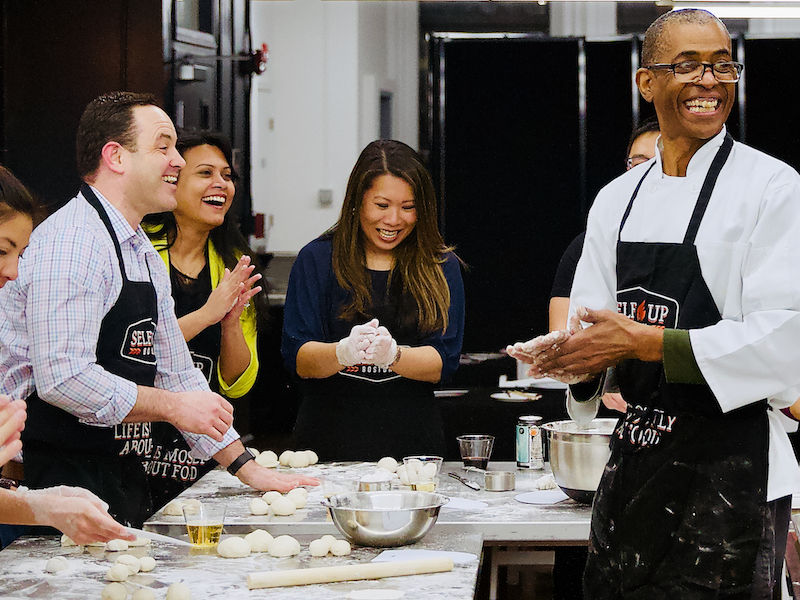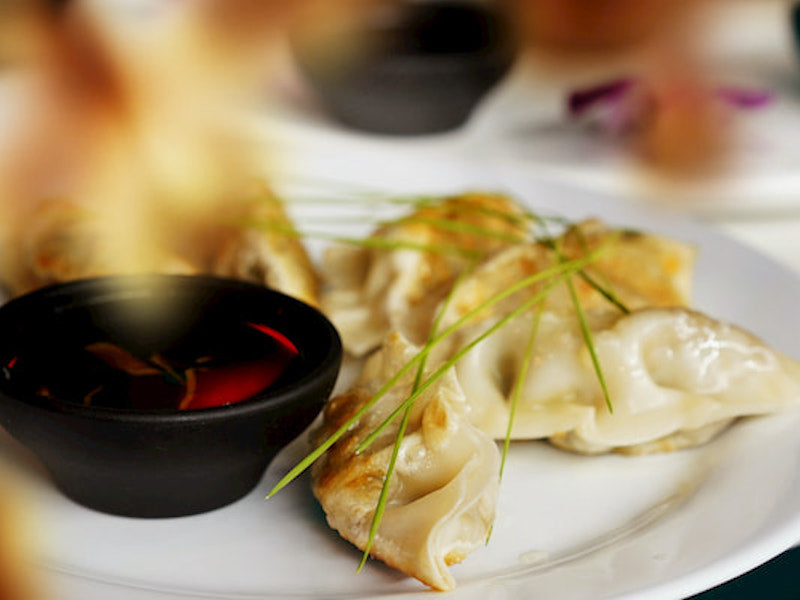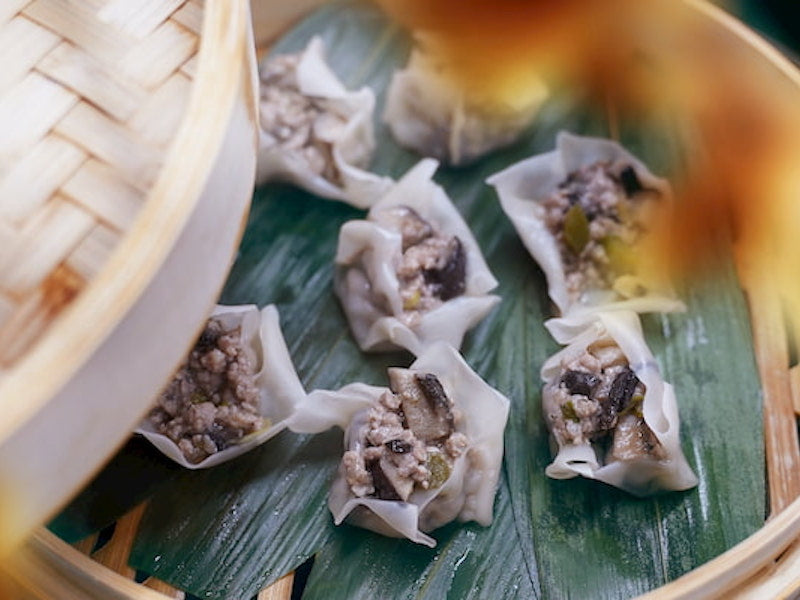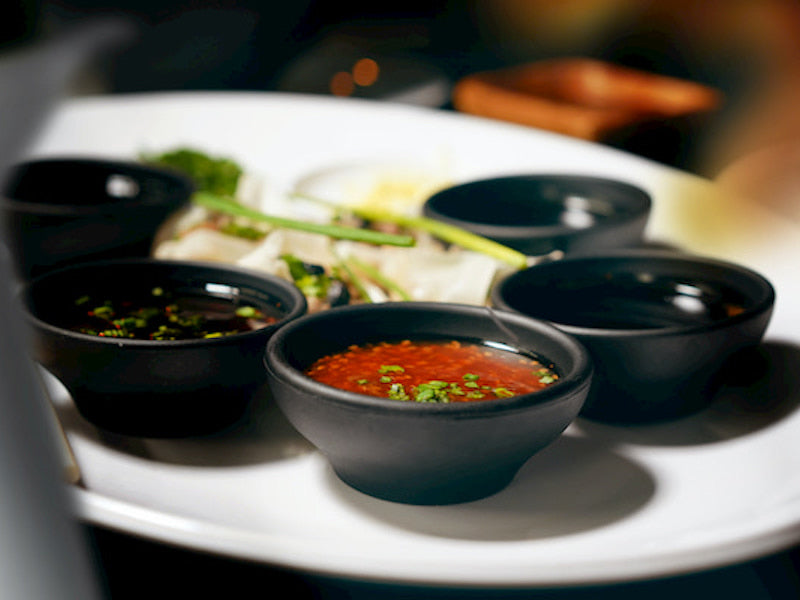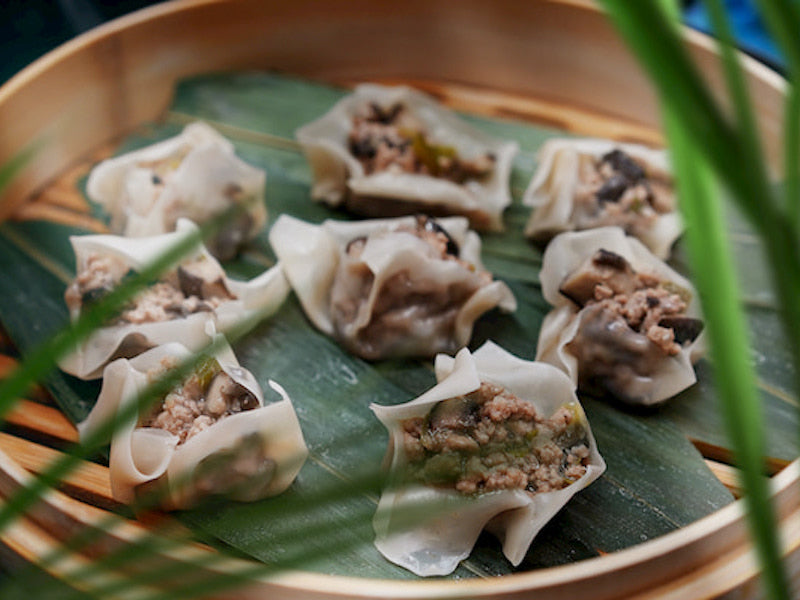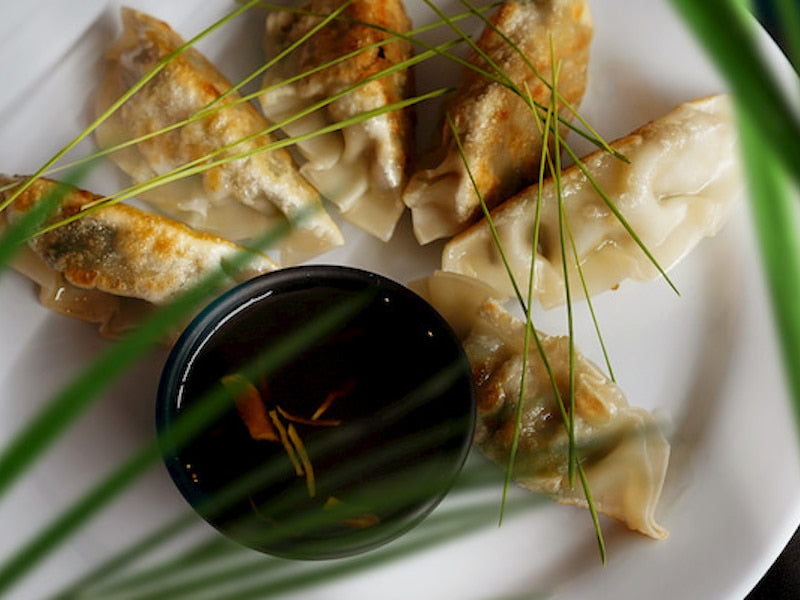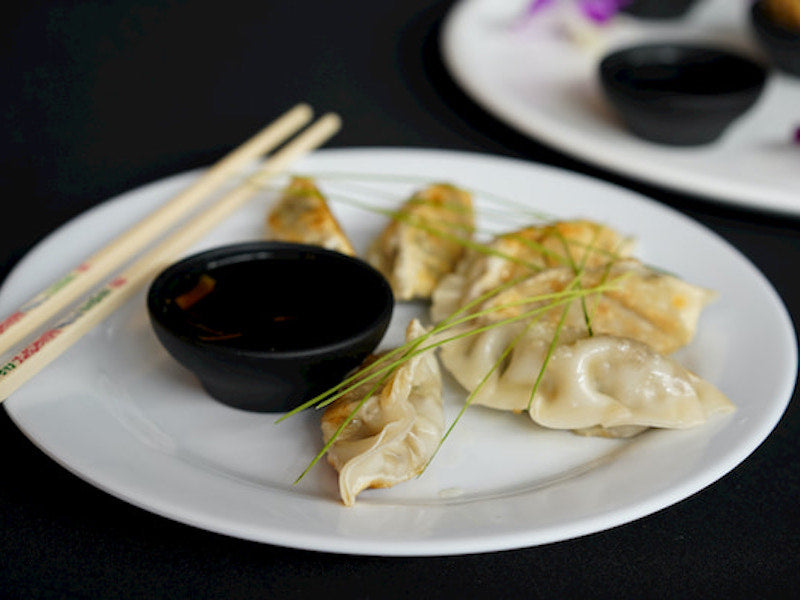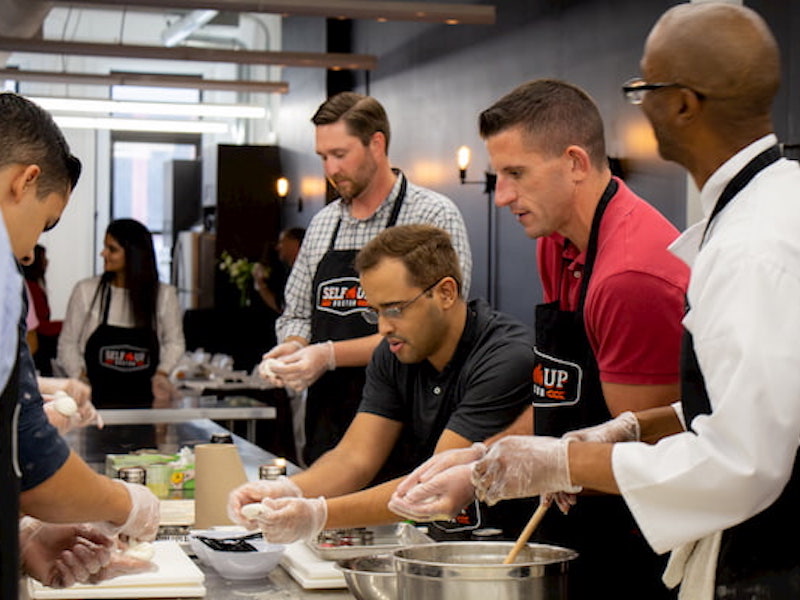 ABOUT THE ACTIVITY
Learn to cook your favorite dumplings from scratch!
Ditch the white takeout boxes and streaming services for entertaining team-building, making your favorite dumplings from scratch! Chef Gary is a Cape Cod native who has over 15 years of chef experience running four restaurants in the North End. He's mastered his skills in several ethnic cuisines - including dim sum! In this social environment, conveniently located in downtown Boston, you'll learn how to make all your favorite dim sum treats using traditional Chinese ingredients and utensils. Dumpling varieties include: 
Dim Sum Style Dumplings

filled with savory pork and tender veggies, either steamed or pan fried.
Pot Stickers

stuffed with your choice of mushrooms and chicken, shrimp, or pork and pan-fried.
Jiaozi Dumplings, filled with chicken and vegetables. A specialty around Chinese New Year and considered very lucky!


 It's impossible to eat all of these dumplings you've handcrafted and not have a great time. With friends and Chef Gary, we guarantee your Selfup experience will have you smiling - and dim sum!
Experience Fun Team Building With Your Friends. Give them A Present this Holiday and Avail Our Selfup Gift Cards!
CANCELATION POLICY
Cancellation and rescheduling requests can be made
up to 30 days before
the event. 

If a cancellation or rescheduling request is made
within 30 days
of the event, we can only issue a
50%
store credit.
If a cancellation or rescheduling request is made
less than 7 days before
the event, no refund or store credit will be issued.
If a guest in the party can no longer come, this is considered a cancellation. Cancellation rules apply to guest count.
Additional Notes:
Maximum number of reschedules for both private and public bookings is limited to 2.
All cancellation and rescheduling requests must be made in writing via email at support@selfup.com. All phone calls will be redirected to writing an email.
All events which have been rescheduled are no longer eligible for a cancellation. All events to which the guests are 25 minutes late or more will be considering a no show and the ticket cost will be forfeited by the client.
There will be no exceptions to these rules.
If we cancel a class for any reason, we will provide a list of similar times for rescheduling. If this does not suit the guest's needs, Selfup will provide a full refund.
We reserve the right to cancel or reschedule a class due to unforeseen circumstances such as inclement weather, instructor illness, or low enrollment.
If a participant is unable to attend a class, they may transfer their registration to another person.
Adding product to your cart
FIND MORE SELFUP ACTIVITIES
Private Events
All team building events are private.
FIND MORE SELFUP ACTIVITIES
Private Events
All team building events are private.
24/7 Support
Any time you have a question we're here to take care of you.
100% Money Back Guarantee
We promise you will be satisfied, or we will refund 100% of your booking.