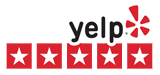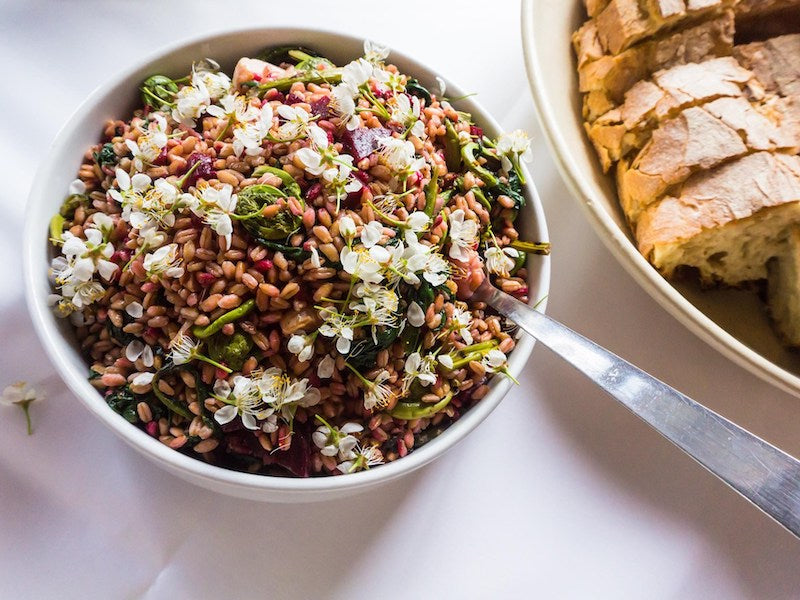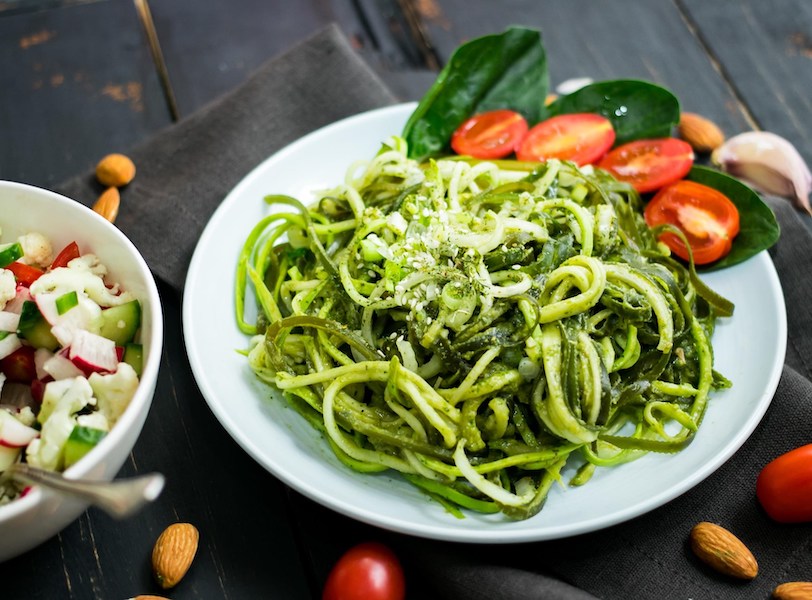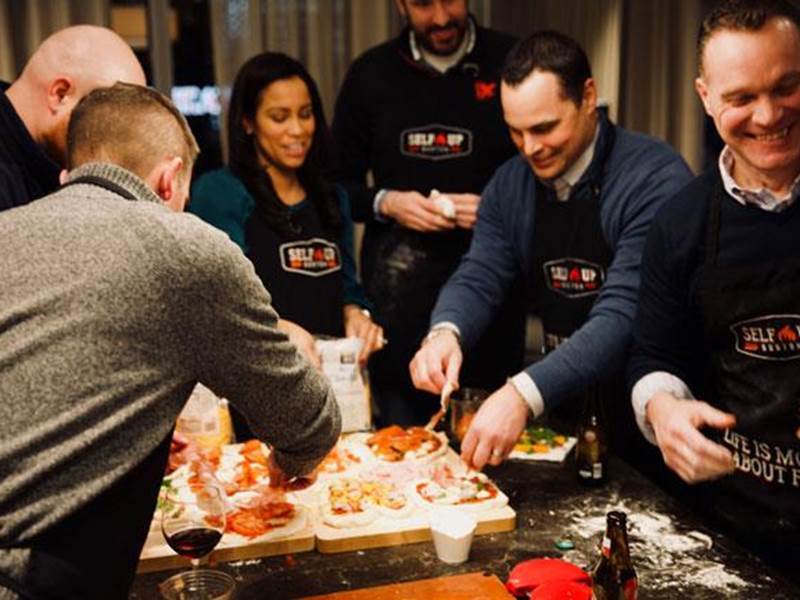 ABOUT THE ACTIVITY
Eating healthy can be delicious and fun! In this class, Chef Peredina strives to show groups that they can create dishes that are heart-healthy yet still absolutely delicious! Working from the ground up, teams join together to create a main course and a side dish completely from scratch that is both satisfying and good for the body!

Groups begin with creating a salad made from the ancient grain farro. Farro has many health benefits over other common starches such as rice and potatoes, and it is easy to work with and absolutely delicious! Teams begin by cooking the farro in water until it is softened, after which it is combined with fresh tomatoes and various herbs to create the perfect beginning to a healthy meal!
Instead of using pasta, the main course involves zucchini noodles which the groups will form as a team. These zucchini noodles pack just as much flavor as their carbohydrate-heavy counterparts, and supply a double dose of nutrition as well! Once the noodles are created, Chef Peredina will show everyone how to create a flavorful avocado pesto accompanied by fresh sautéed shrimp for a dish that will make you understand how delicious healthy eating can be!
Get Healthy With Your Family and Friends! Give them Selfup cooking class gift cards and bring the whole group to our Healthy Eating Team Classes!
CANCELATION POLICY
Cancellation and rescheduling requests can be made
up to 30 days before
the event. 

If a cancellation or rescheduling request is made
within 30 days
of the event, we can only issue a
50%
store credit.
If a cancellation or rescheduling request is made
less than 7 days before
the event, no refund or store credit will be issued.
If a guest in the party can no longer come, this is considered a cancellation. Cancellation rules apply to guest count.
Additional Notes:
Maximum number of reschedules for both private and public bookings is limited to 2.
All cancellation and rescheduling requests must be made in writing via email at support@selfup.com. All phone calls will be redirected to writing an email.
All events which have been rescheduled are no longer eligible for a cancellation. All events to which the guests are 25 minutes late or more will be considering a no show and the ticket cost will be forfeited by the client.
There will be no exceptions to these rules.
If we cancel a class for any reason, we will provide a list of similar times for rescheduling. If this does not suit the guest's needs, Selfup will provide a full refund.
We reserve the right to cancel or reschedule a class due to unforeseen circumstances such as inclement weather, instructor illness, or low enrollment.
If a participant is unable to attend a class, they may transfer their registration to another person.
Adding product to your cart
FIND MORE SELFUP ACTIVITIES
Private Events
All team building events are private.
FIND MORE SELFUP ACTIVITIES
Private Events
All team building events are private.
24/7 Support
Any time you have a question we're here to take care of you.
100% Money Back Guarantee
We promise you will be satisfied, or we will refund 100% of your booking.